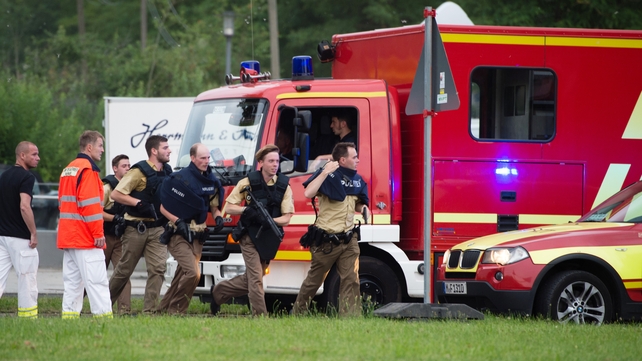 A number of people have been killed after an attack at a large shopping centre in the German city of Munich, police have confirmed.
Police closed off a wide area around the Munich Olympia Shopping Centre after shots were fired, a spokeswoman said.
A police spokesperson said a number of people have been killed and injured in the attack.
The spokesperson added that they believe more than one shooter is involved in the attack, although no one has been taken into custody.
She said "we believe we are dealing with a shooting rampage".
Germany's Muencher Abendzeitung newspaper earlier reported that up to 15 people have been killed.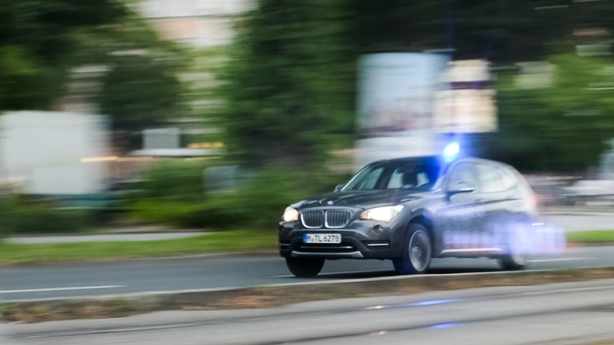 TV images showed dozens of emergency vehicles outside the shopping centre, which is near the southern German city's Olympic stadium.
Special forces police have also arrived at the location.
Speaking to Reuters by phone, an employee inside the complex said "many shots were fired".
"Many shots were fired, I can't say how many but it's been a lot," the employee, who declined to be identified, said.
"All the people from outside came streaming into the store and I only saw one person on the ground who was so severely injured that he definitely didn't survive,"
"We have no further information, we're just staying in the back in the storage rooms. No police have approached us yet."
Police have said they are working with authorities to evacuate people from inside the centre.
Transport authorities have halted a number of train, tram and bus services in the wake of the attack.
Earlier, the police spokeswoman said no details were immediately available on who was responsible for the shooting.
The Department of Foreign Affairs say they are monitoring the situation and are in touch with the Irish Embassy in Berlin.
They have no information on Irish citizens in Munich yet
The attack takes place days after a 17-year-old asylum-seeker wounded passengers on a German train in an axe rampage claimed by the self-proclaimed Islamic State group.
Bavarian police shot dead the teenager after he wounded four people from Hong Kong on the train and injured a local resident while fleeing.